In the lead up to this year's MWF, we've asked our favourite book bloggers for their #topfivepicks to read ahead of the event. New, old, already ear-marked or one to add to the bedside table – dive into a world of reading and get prepped for the Fest.
In this blog, Diem Nguyen from 'Bookish Friends' shares her top five reads for MWF18.
---
Growing Up Aboriginal in Australia edited by Anita Heiss: Growing Up Aboriginal in Australia is an anthology compiled by Anita Heiss that showcases diverse stories from 50 Aboriginal people. All of these personal essays, to a varying degree, touch on the ongoing impact colonisation and invasion has had on the writers' Aboriginality and coming of age. Some personal highlights include writings from Don Bemrose, Katie Bryan and Melanie Mununggurr-Williams. This anthology, in privileging the perspectives of Aboriginal peoples, acts as a welcome form of change and resistance to mainstream Australian media's whiteness. I'm looking forward to hearing Heiss talk about what it means to grow up Aboriginal in Australia.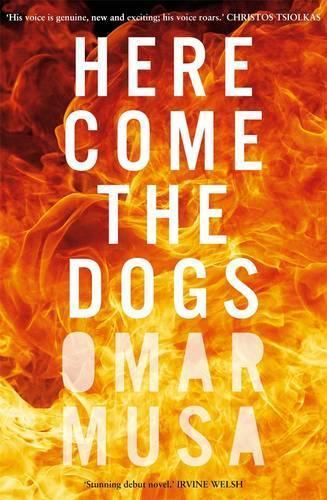 Here Comes the Dogs by Omar Musa: Omar Musa is a Malaysian-Australian writer, rapper and poet and Here Comes the Dogs is his blistering debut novel. Told in both verse and prose, the novel follows three disenfranchised young men: Solomon, the former private school student and once promising basketball star; Jimmy, Solomon's half-brother who works at a call centre; and Aleks, their friend who is a house painter dissatisfied with his domestic role as father and husband. Musa examines masculinity, race, class and identity in small town Australian suburbia with a scalpel-like sharpness. I think Musa is an incredibly important voice in the Australian literary landscape, and I cannot wait to see him at MWF.
The Whole Bright Year by Debra Oswald: The Whole Bright Year is ultimately a story about motherhood, and the complicated push-and-pull nature of mother-daughter relationships. Set during the sweltering hot Australian picking season of 1976, widow Celia and her 16-year-old daughter Zoe's summer are disrupted by the arrival of buoyant and wild 18-year-old Kieran and his grim-faced and testy older sister Sheena. Debra Oswald's rich descriptions throughout, such as the ripened peaches ready for picking, were lush, evocative, and a delight to read. I adore Offspring, so I am excited to explore the inner workings of Oswald's brain during the Festival.
Every Lie I've Ever Told by Rosie Waterland: Rosie Waterland returns with another heartbreaking and darkly funny memoir in Every Lie I've Ever Told. Each chapter begins with a lie Waterland has either told herself or those around her. She interrogates these falsehoods with the familiar humour and candour of her first memoir. A content warning is needed, as mental health and suicide is written about in such a raw and eviscerating way that I had to put the book down, despite desperately wanting to inhale Waterland's words. Loving Waterland's work since her Mamamia days, I am thrilled to finally get a chance to see her speak at MWF.
Where Am I Now? Stories of Girlhood and Accidental Fame by Mara Wilson: In Mara Wilson's collection of essays, Where Am I Now? Stories of Girlhood and Accidental Fame, she writes candidly about her child star fame and growing up under the public eye. She talks about the label of 'cute' attached to her image, not being one of the pretty girls of Hollywood, and her struggles with anxiety and OCD. In one chapter, Wilson writes an incredibly moving letter to Matilda, the eponymous heroine of Roald Dahl's classic children's novel. This memoir is ultimately a coming-of-age story, and it is a warm and heartfelt read. Wilson is the one international star on top of my to-see list for this year's MWF.
---
Diem Nguyen is a Melbourne-based indie podcaster, book blogger, and university student. She spends most of her time reading romance novels and YA fiction. Follow Diem on her podcast, blog or Twitter.